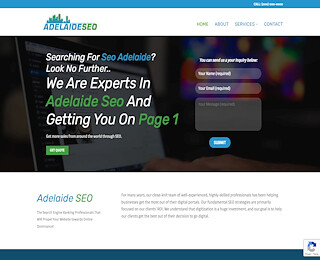 Americans conduct more than 3.5 billion searches every year. 78% of these searches are for the purchase and sale of services and products. There are no reasons for you not to stand a chance in one of the most high-ranking lists with the right SEO marketer in your team.
The truth is that you will not stand a chance on the list if you simply copy the same styles and skills from previous users. You need tactics that are outside the box and separate you from competitors and other high-ranking algorithms on browsing platforms. The following are some cheat codes that we use to ensure your content is authoritative and credible to Google and new users.
SEO Marketer's cheat code
Link building
Building links is one of the most controversial and most robust areas of today's SEO. One of the greatest things about building relationships is that you create an organic connection to rich content. Broken link building is simple in theory and may sometimes take hours or days to perfect.
The SEO cheat that finds thousands of broken links on Wikipedia will give your site a legitimate rank on one of the most searched pages. A marketer that copies all the results on the search page will use your keywords to add value to the link.
Use AdWords
A favorite SEO cheat sheet is to find hidden keyword opportunities that use Google Keyword Planners. It is crucial to select the product and service that will have skyrocketing opportunities for all your visitors. Our SEO experts use different tools to find the most common keywords for famous competitors, blogs, and news outlets. The method is excellent in creating hyper-targets for a high response rate.
Create relationships
Relationships are the foundation of a successful international business. There is no better way to create online relationships than to get in contact with your formidable business partners. You could get on the phone with players who will share and market your content and products.
The difference with SEO is that you can use software tools that keep track of all relationships. Tools like social media building software are excellent in creating a buzz on popular platforms like Instagram and Facebook.
Adding your contact information on all critical locations of your page is another way of sparking a connection with your prospective partners and clients. They will not have to hunt the entire site looking for ways to give you feedback, share a blog article, or add your product's link on their marketing page.
Use YouTube SEO
YouTube is an entity that will retain a dominant presence on online platforms. The statistics generated by YouTube are incomparable to those on Yahoo, Google, and Ask. A seasoned SEO marketer will explain that the right video SEO is better than most types of marketing. We use the following strategies to improve YouTube SEO:
Targeted keywords
Content strategy
Let us use the most advanced SEO tools to boost your SEO for a quick rank on search engines. You can chat with us now to understand how we will integrate our skills with your blog.